Enter the RUNinspired Giveaway - Before It's Too Late!
May 30, 2014 16:37
We love partnering with like-minded companies and people – and Alicia Benjamin is someone who truly shares the same values as we do.
Alicia grew up in a little town in Oklahoma where fitness was as interesting to her as watching paint dry – she claims she didn't even know what an avocado was, (she's telling the truth!).
However, throughout the years, Alicia gained a fascination for fitness and was determined to become a healthy and active individual. Slowly she found her love for running – first as hating it and eventually learning to love it, and felt unstoppable. She progressed to a half marathoner and now dabbles with CrossFit. She believes that running transforms people, "When we sign up for a race like a half marathon, we are forced to face our deepest fear and doubts."  

Now the Creator and Founder of RUNInspired, Alicia invites you to read about her journey becoming a runner. And better yet, Alicia is giving away one of our ensō rollers to those in need of some after-training recovery!
Alicia says: THE AWESOME FACTOR: What makes the ensō muscle roller so unique and beneficial for every athlete is that it massages and releases your trigger points, elongates and strengthens your muscles, and the ensō muscle roller helps you develop more resilient muscles. So you can train more efficiently, more regularly, and more pain-free.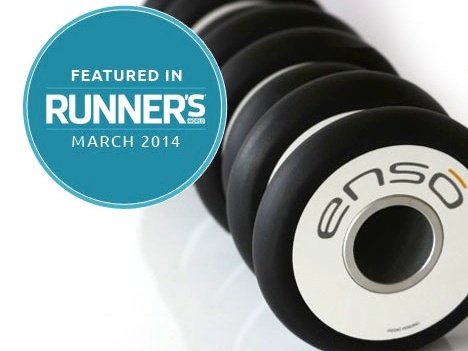 Today is your LAST CHANCE to enter!

Click here for your chance to win.