Ensō Roller Giveaway with The Faux Runner
June 20, 2014 16:32
Here at EvoFit, we are committed to getting (and sharing) authentic product feedback/testimonials from amazing athletes. We love reaching out to athletes who share the same passion for fitness, performance, and recovery as much as we do, and we truly appreciate how our ensō roller affects their active lifestyles.
This information is a confirmation of what EvoFit belives in – helping athletes to perform better, recover properly, and enhance their longevity as an athlete throughout their lifetime. Thanks to all of you for using the ensō to heighten your performance and experience as an athlete, and giving us some wonderful feedback in order to help encourage all athletes out there to keep accomplishing their fitness goals!
Click here to see more reviews from last month. 
We are psyched to see a review from Smitha Barki, aka The Faux Runner.
Smitha says, "My journey into running started rather abruptly – a spur of the moment decision took me from being a couch potato to a half marathon runner in a matter of months.  In the early days, all I knew was I had to run and I had to "stretch" after the run. Inspite of this "stretching", I had "issues" every time I crossed mile 9-10. On recommendation from my local running store, I went to see a sports chiropractor who introduced me to the pleasures and pains of foam rolling. I came home armed with a $20 roller and instructions on how to use it. Ever since then, I've tried to incorporate foam rolling as part of my recovery process. I have used the above mentioned 4yo foam roller, the grid roller, the trigger point, the stick and plenty more! And then this gadget junkie got her hands on an Ensō roller!"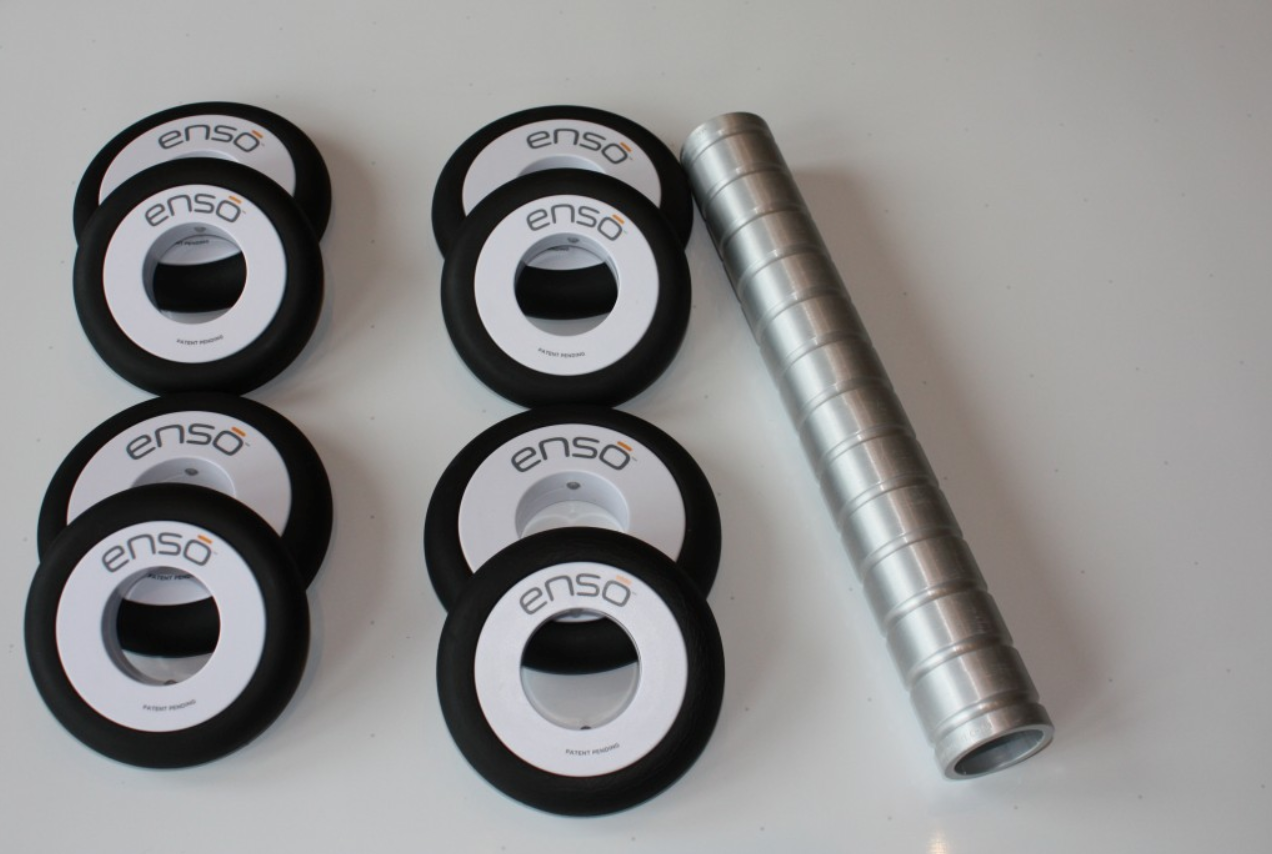 Smitha explains how the ensō targets specific important muscles  - the back, glutes, hamstrings, and calfs, and how important it is as an athlete to nurture these muscles.
And better yet – Smitha is giving away an ensō roller on her blog!
Head here to enter for a chance to win an ensō of your own!
Make sure to follow Smitha on her Blog, Facebook, Twitter, Instagram, and Pinterest!